A PVC pipe bending machine is a specialized piece of equipment used to bend polyvinyl chloride (PVC) pipes to specific angles or curves. This machine is commonly used in the plumbing, construction, and electrical industries, among others, where the precise shaping of PVC pipes is crucial.
The primary application of a PVC pipe bending machine is in the plumbing industry. It is used to bend PVC pipes for various installations, such as water supply systems, drainage systems, and venting. By using a bending machine, plumbers can create smooth and accurate bends in the pipes to navigate around obstacles, corners, or other structural elements. This ensures efficient and space-saving installations, reducing the need for additional fittings or joints.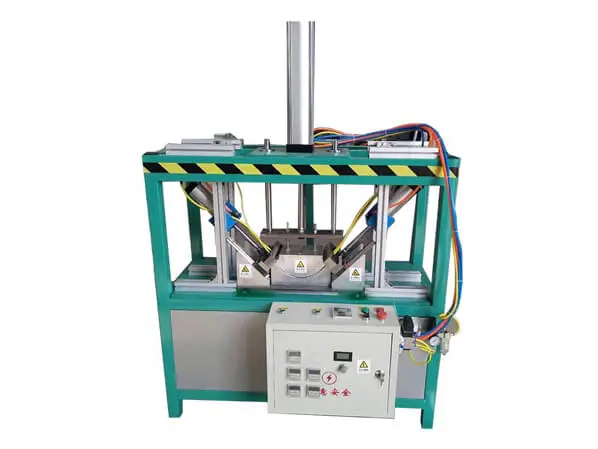 In the construction industry, PVC pipe bend making machine is used for various applications. They are utilized to shape PVC pipes for electrical conduit systems, allowing for customized routing of electrical wiring. This ensures proper cable management and minimizes the use of additional fittings or conduit joints, resulting in a clean and organized electrical installation.
PVC pipe bending machines are also beneficial in the irrigation industry. They can be used to shape PVC pipes for irrigation systems, allowing for precise angles and curves to distribute water effectively to specific areas. This facilitates the optimal growth of crops and minimizes water waste.
Furthermore, PVC pipe bending machines find application in the signage and display industry. These machines provide the ability to bend PVC pipes to create three-dimensional shapes or structures. This allows for the production of various types of signage, trade show displays, or architectural elements. The flexibility provided by the bending machine enables designers and fabricators to bring creative concepts to life.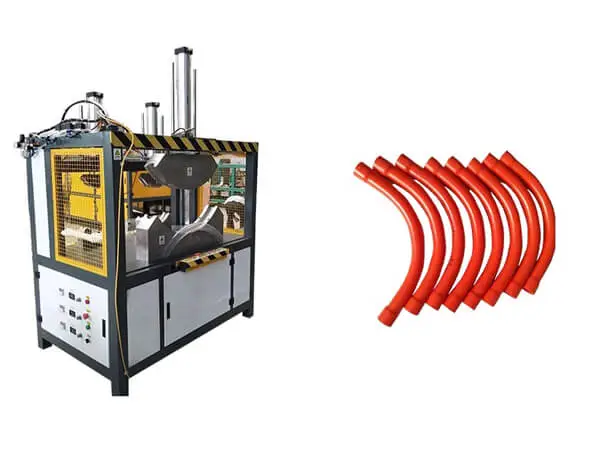 In the industrial sector, PVC pipe bending machines are used for custom fabrication requirements. They assist in creating specialized pipes with unique bends or angles for specific manufacturing processes. These pipes may be used for transporting fluids, conveying materials, or as part of machinery systems.
Overall, an automatic PVC pipe bending machine is a versatile tool with applications in plumbing, construction, irrigation, signage, and industrial sectors. It allows for the efficient and accurate shaping of PVC pipes to meet specific installation or fabrication requirements. The ability to create custom bends and curves enhances functionality, reduces the need for additional fittings, and enables creative design possibilities.